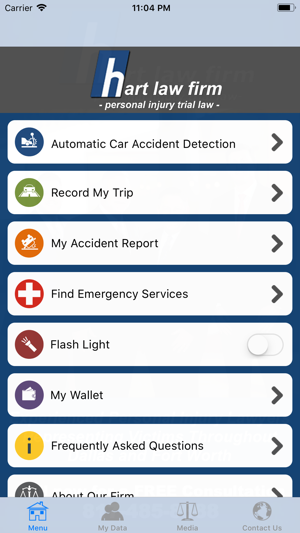 Our App contains everything you might need in case of a motor vehicle accident emergency.
App Features:
Accident Site Evidence Collection Kit
Car Crash Detection System
Emergency Services Locator
Flash Light
Invaluable FAQ section containing important information about the appropriate procedures to prepare for and handle any moving vehicle accident
Emergency Services Locator
Pain Journal
Expense Tracker
Download the Hart Law Firm Injury Help App Below:
Important Disclaimer
To detect an Accident the App must be running in the background.
Please understand that given the limitations of the internal sensors of your smartphone we might not be able to detect certain car accidents. We still think it is super useful in case of emergency to have our App installed.
Continued use of GPS running in the background can decrease battery life.